WOW. This are some cool fighting pictures of lions i collected for you to enjoy. As you would notice i like animals a lot and i always anjoy posting some photos. take a look and, if you want ( i want! :D ), leave a comment!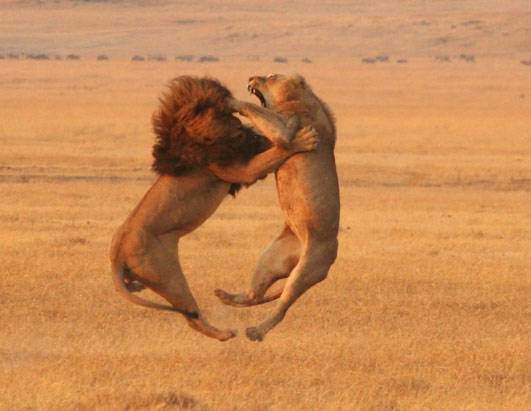 if you like, read some information about lions in wikipedia:
he
lion
(
Panthera leo
) is a member of the family
Felidae
and one of four
big cats
in the
genus
Panthera
. With exceptionally large males exceeding 250 kg (550
lb
) in weight,
[3]
it is the second-largest living cat after the
tiger
. Wild lions currently exist in
Sub-Saharan Africa
and
...(continue)
Did you like the photos?